Oct 28, 2017

Oct 28, 2017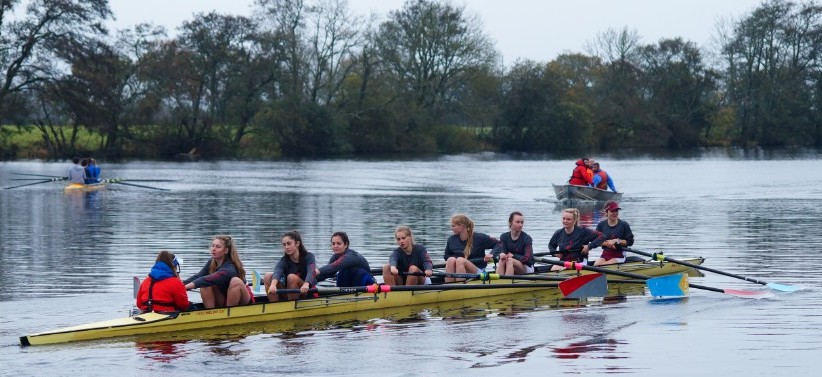 The first event of the year involved the whole club, with first- to sixth-year students competing in Castleconnell, near Limerick city. The school bus and minibus left the clubhouse at 6am and returned 12 hours later, after a successful day in overcast but otherwise perfect weather for rowing.



Highlights


The Men's J18A 4 , J16 4 , and J16 8 all posted the fasted times in their categories, winning by 44, 9, and 13 seconds respectively. The women's crews enjoyed equal success, taking the 5 top places in the J18 coxless 4's and with the J16 4 crew completing the course 29 seconds faster than their nearest competitor. The Women's J15 4 also won their category with an impressive time, which would have placed them 2nd in the J16 category.




Promising performances


The unusual racing distance prevented some crews from executing their best races, and technical problems prevented some other crews from being able to race at all. However, the performances in this first event of the year hints at an exciting and successful year to follow.