Mar 20, 2018

Our sympathies and prayers are with Chris's family at this sad time.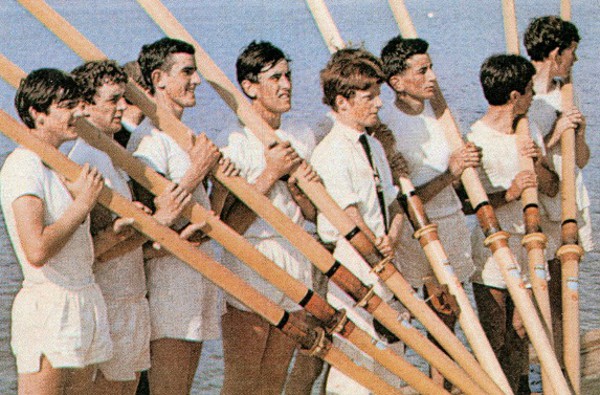 1968: Blessington. Jes senior rowers. From left, Gerry Lawless, Tom Maloney, Mike Kyne, Billy Lawless, Séan O'Sullivan, Eamon Lawless (cox), Chris O'Dea, Ger. O'Máille and George O'Byrne.
Former Jes oarsman and longtime generous supporter of the club, Chris O' Dea passed away last Saturday after a short illness. Chris, 3rd from the right in the above picture, rowed very successfully in the second part of the sixties and was a powerful six in the 1968 Jes First Eight. He was a wonderful role model in the club for young rowers. He also rowed with UCG and was part of the Trinity Regatta record breaking senior eights win in 1971.
Our sympathies and prayers are with his family at this sad time.
Chris lived in Howth, Co Dublin for many years. His funeral Mass will be held at 11.00am tomorrow Wednesday 21st March at the Church of the Assumption Howth followed by burial at St Fintan's Cemetry, Sutton, Co Dublin.