Feb 24, 2018

Wins for MJ16 8+, WJ16 4X+, and WJ18 4X- on the R. Shannon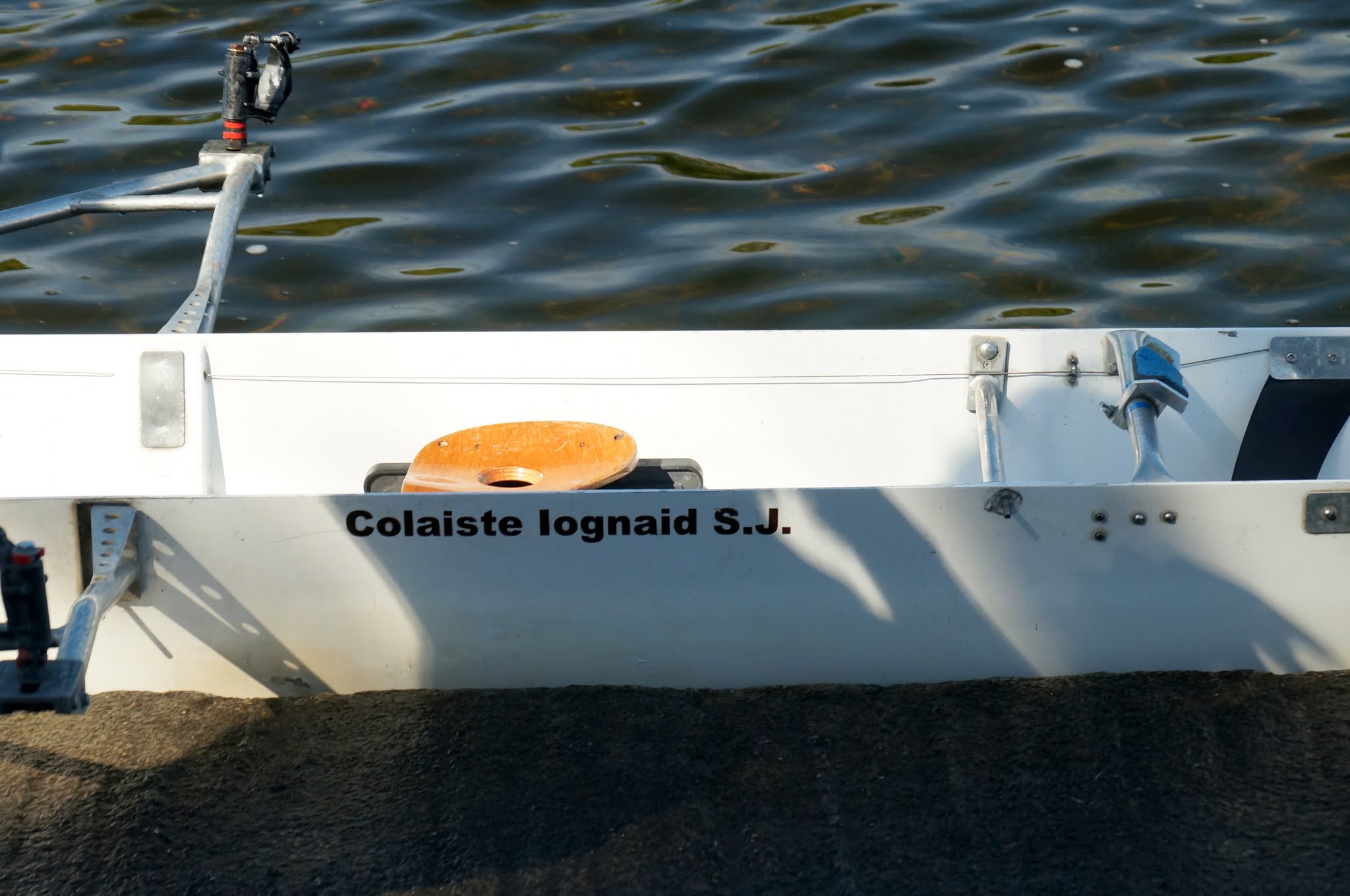 The 5.5K St. Michaels Head took place on O'Callaghan's Strand, Limerick City, on Feb 24. The venue was changed to the tidal River Shannon because of flooding at the event's usual location, between O'Briensbridge and Castleconnell. No small boats were raced in this event, due to this year's location.
There were some strong Jes performances on the day, with first places secured by 3 of the 7 CIRC crews entered.
Our Mens J16 8+ won their race by 2mins, 47.4secs ahead of St. Michaels Rowing Club. This impressive time was 1 minute, 4.1 seconds quicker than the Mens Club 1 8+ winners, UL Boat Club. The crew were Alex Morales-Glynn (bow), Kirill O'Flanagan, Ultan O'Toole, Eamonn Gallagher, Oliver Kelly, Aaron DeBurca, Gavin Dempsey, Mark Ward (stroke) and Paul Tannian (cox).
The Jes Womens J18A 4X- of Katie Ryan (bow), Kate Hume, Rachel O'Malley-Raeke, and Hazel McNamara (stroke) were quickest, with a comfortable 34.5 second lead over their nearest competitor.
And our Womens J16 4X+ (Charlotte Coneely [bow], Rachel Dempsey, Sadhbh Mannion, Sarah Trench [stroke], and Tara O'Neill [cox]) also won their category by a similar margin (35.6 seconds).
There were some close races, featuring impressive Jes performances, that unfortunately didn't go our way when the times were posted: CIRC's Mens J18A 4X- came in 8.7 seconds behind Athlunkard BC, earning them 2nd place, but our Mens J18A 4+ beat Athlunkard by 1 minute, 56.8 seconds, securing 3rd place (10.5 seconds off the winning time).
Our Womens J18A 8+ came 3rd in their category, 72.4 seconds behind the winning crew but 2 minutes, 1.1 seconds ahead of the next fastest crew.