Mar 10, 2018

Wins for Men's J16 8+ and Women's J4- at Enniskillen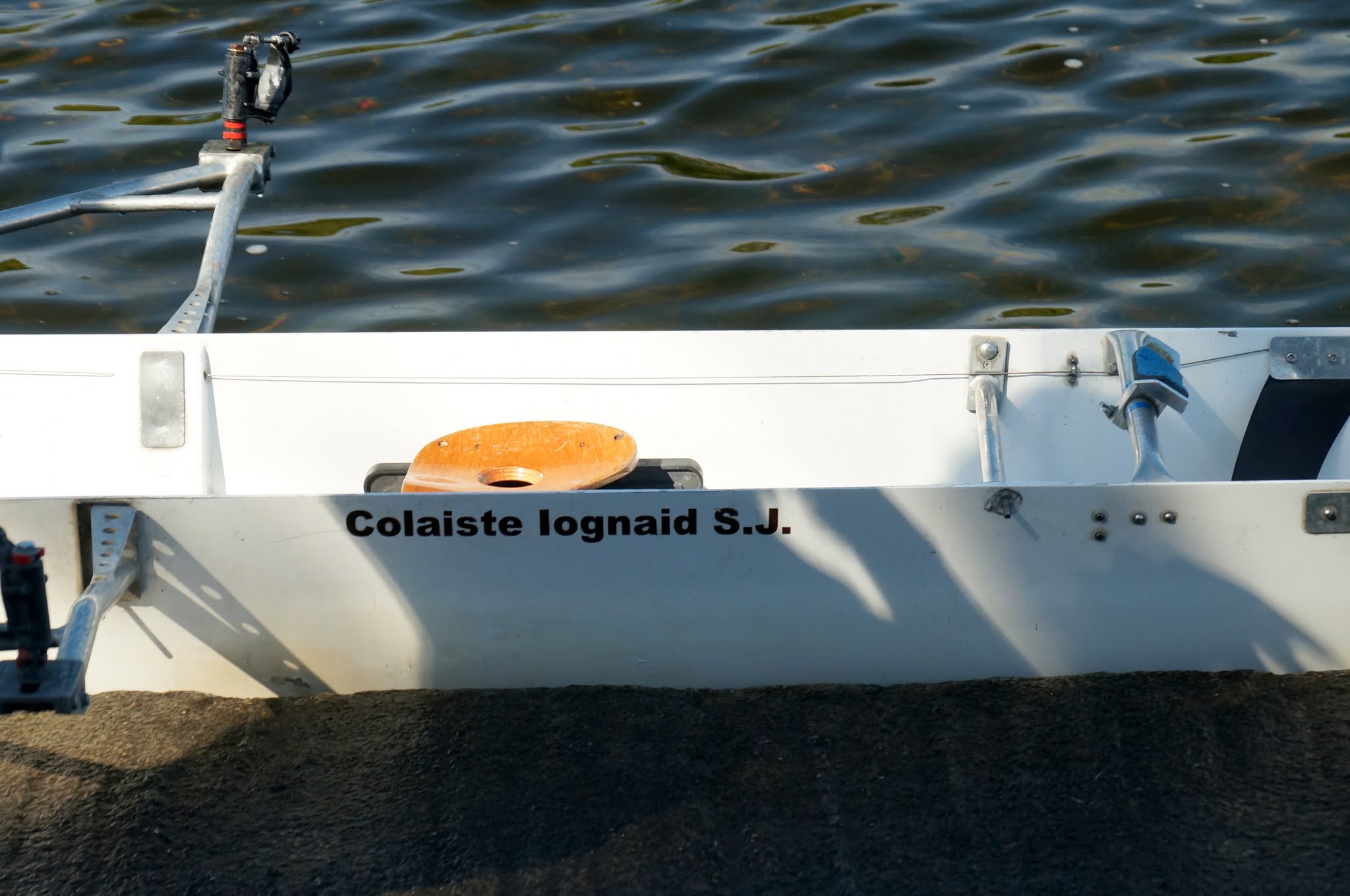 The Erne Head of the River took place on the 10th of March, 2018, in Enniskillen. CIRC don't travel to this event very often, because of the distance, but has enjoyed some success at this event in the past: Jes women crews posted the overall fastest course times in 1991, 1992, and 1994 - considerable achievements, considering this is a popular event with university crews.
The 6 Jes crews, entered in this head, faced stiff competition this year but did their club proud. Our Mens J16 8+ continued its strong run this year, completing the 6k course in a time of 22 mins, 20 secs. This earned them the 15th fastest time overall, with only Mens J18 and University-level 8's and quads posting faster times. Their impressive (winning) time was only 18 seconds slower than Trinity College Dublin's club 8.
CIRCs Womens Junior coxless 4 (WJ4-) was uncontested in this event and covered the distance in 25 mins, 22 secs. This time was only 57 seconds behind Dublin University Ladies Boat Club's Senior coxless 4 (WS4-), an impressive feat, considering the course distance and the fact that the university crew is ranked 2 levels above the J18 category. A comparison of school- and college-level/adult rowing categories is shown in the below table:
| | |
| --- | --- |
| School-Level | College-Level |
| - | Senior |
| - | Intermediate |
| J18 / J / Junior | Club 1 |
| J18b (u17's) | Club 2 |
| J16 | Novice |
| J15 | - |
| J14 | - |
Our men's junior (under 18) coxed 4 was only 25 seconds off the J16 8's pace but this crew has yet to completely gel together and, unfortunately, lost to Commercial RC by 10 seconds on the day. The CIRC junior men's coxless quad had some difficulties during the race which meant that they crossed the line 86 seconds behind the winners in that category: the home-team, Eniskillen Royal BC.
The Jes WJ8+ completed the course in 23 minutes, 42 seconds, which was 63 seconds behind the winners: Eniskillen Royal BC. Familiarity with the river possibly accounted for some of the gap between these times; however Eniskillen have a well-deserved reputation for developing strong crews so we'll watch with interest when these crews next come up against each other, in Regatta season.
Both our Junior 16 Womens and Mens quads were unused to this race distance and, as a result, were approximately 3 minutes off their races winning pace; however the mens quad still crossed the line 2 minutes and 35 seconds ahead of Eniskillen's B quad.
Unfortunately, we have no pictures from this event.