Jul 02, 2017

Our 1st annual event where ex-rowers & friends got back out on the water
The club held a highly successful Jes Rowing Renewal Day on Sunday July 2nd. This was a day-long event in which former rowers were invited back to the club to renew acquaintance with old friends and of course with rowing itself. Many did come back and took to the water with great enthusiasm. Throughout the course of the day there were 10-12 eights that took to the water and a great time was held by all even if the ability of some former stalwarts no longer matched that enthusiasm. The club was particularly delighted to welcome back some of the rowers from crews from the 1950s.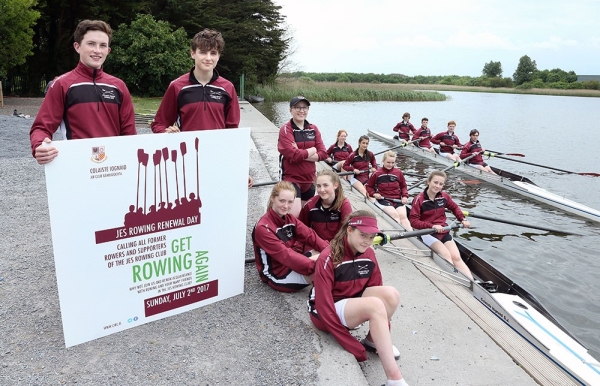 Another big part of the day was the blessing of the new fours. One of these new boats was named in memory of Liam Gavin, a big supporter and friend of the club who passed away suddenly in late 2016. The club was delighted that members of the Gavin family were on hand for the event.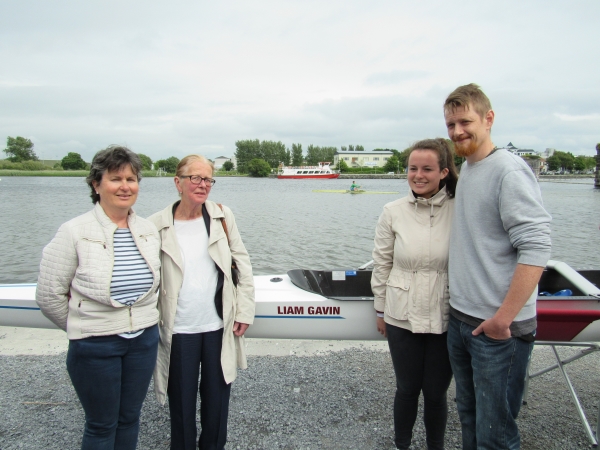 Members of the Gavin family above and below Evan Molloy - club chairman left and Fr. Murt Curry who performed the blessing.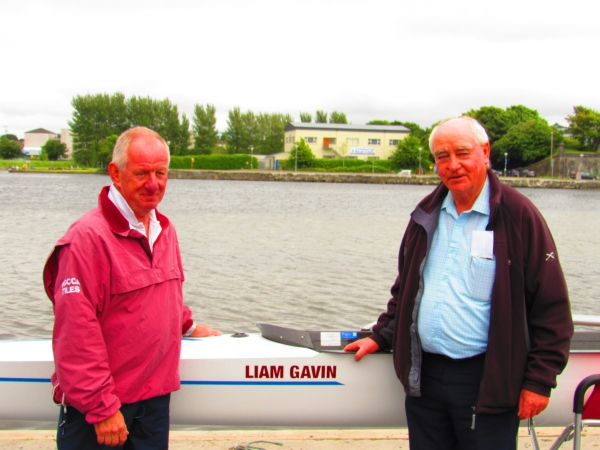 Images of some of the crews that took to the water now follow.