Jun 16, 2019

Jes Win Anderson Cup (MJ18 8+) for the 2nd Year Running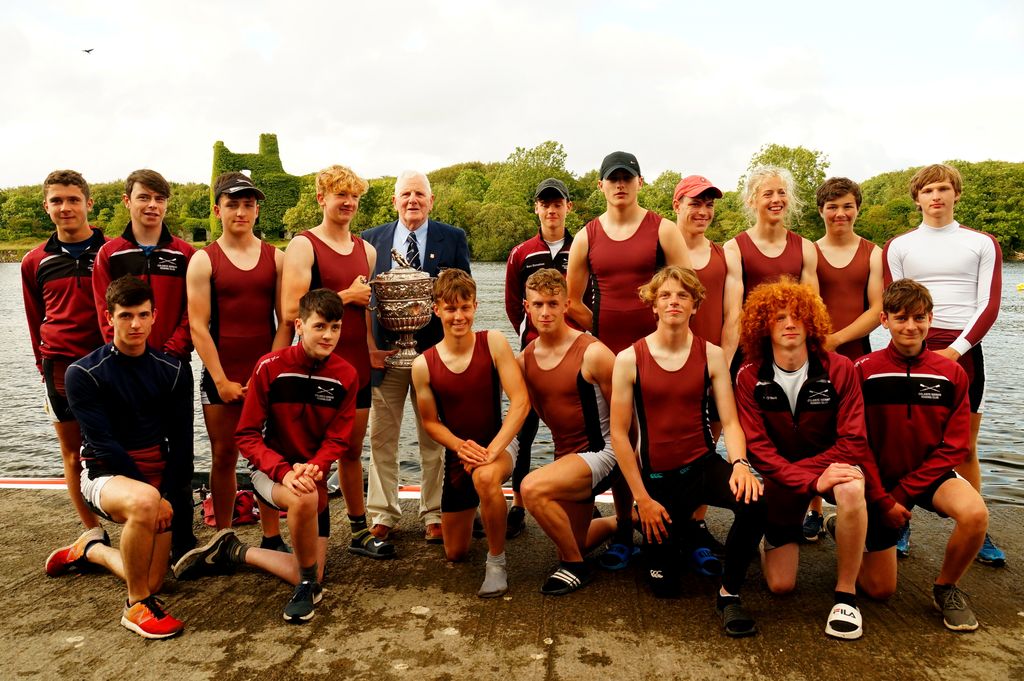 Despite the changeable weather, there was a good turnout at the Galway Regatta on Sunday June 16th. As usual, the event coincided with Fathers' day and the Jes crews did their best to make their parents proud, with strong performances which resulted in a number of heartbreaking 2nd places but not everyone was unlucky.
CIRC's senior boys retained the Anderson cup. Three schools were in contention for the cup this year: St. Josephs (the Bish), Coláiste na Coirribe (CRCC), and Coláiste Iognáid (CIRC). A second Jes crew was entered into the competition to even the numbers and 2 heats were held - Jes B vs CRCC in heat A, and Jes A vs Bish in heat B. The Jes B crew won their heat comfortably, and the A crew beat the Bish by one and a half lengths. This let to an all-Jes final, which was won by the A crew.
Not to be outdone, CIRC's junior women beat Galway Rowing Club in the J18 8+ by a third of a length. CIRC also won gold in both the WJ18B pair and double categories.
In a nice, and memorable, touch, one of the inaugural Anderson cup (1958) winners attended the regatta to present the cup to this year's winners. A better testimony to the benefits of rowing would be very difficult to find - this octogenarian impressed everyone with his spryness and acuity and he regaled the young rowers and onlookers alike with stories of the cup's origins and of that first race.
Photos of the event to follow