Apr 30, 2022

A great weekend at Skibbereen Regatta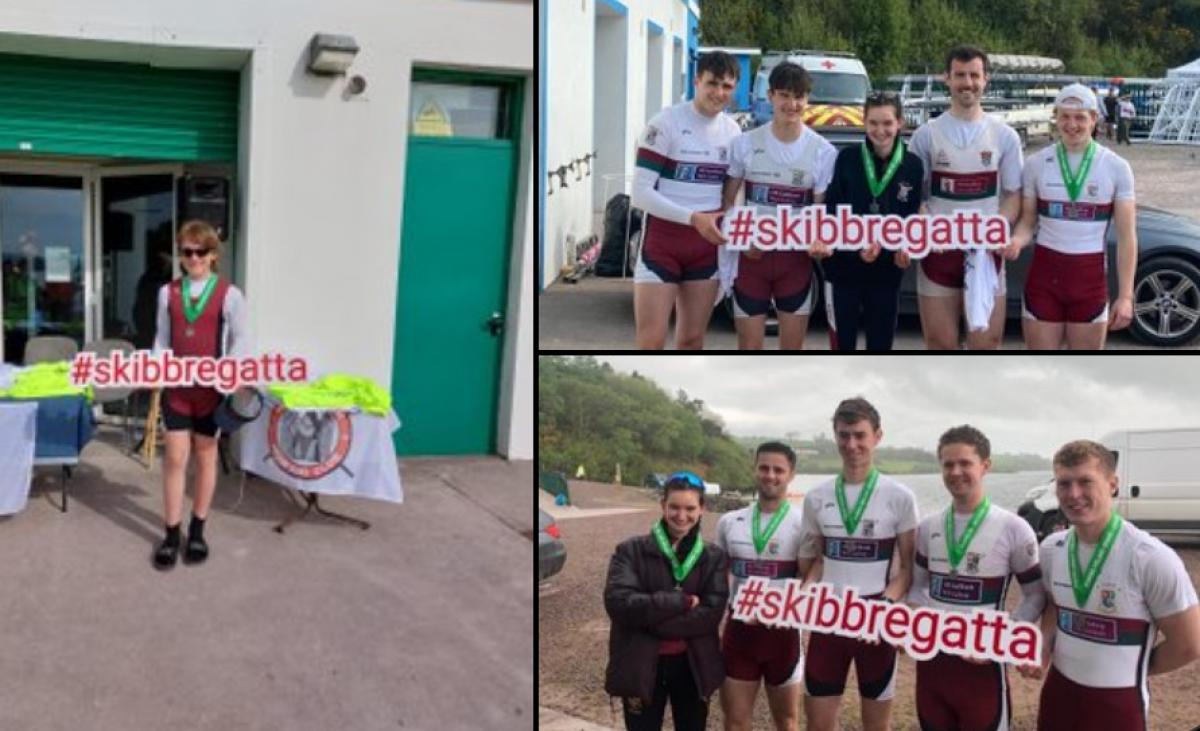 On Saturday the Mens J18 8 Colaiste Iognaid finished fastest in the heats with a time of 6.31.38 followed closely by Castleconnel with the positions reversed in the final and Colaiste Iognaid finishing second with a time of 6.33.69. The Womens J184X finished down the pack in a time of 8.28.74 with the J16 recording a time of 8.39.33. In the Womens J182- heats, both boats finished outside of the places in times of 8.44.73 and 8.45.05 respectively.

In the afternoon, in the J18 Mens 2X there were 2 Jes crews both recoding near identical times of 7.32.22 (A) and 7.32.69 (B) to place 7th and 8th in the heats. The J18 Mens 4x were to finish in 7.16.43 in the heats. The Womens J16 crew recoded a time of 8.59.56 in the 2X. There was joy in the Mens J14 1X with a straight final win for E Madden in Final B and a third place for M Tighe in Final C. And in the Mens 2X there was a straight final third and fifth place for Col Iognaid boats

On Sunday in the Womens 4- Colaiste Iognaid J18A rowed a time of 7.54.17. In the Mens 1X Heats F McCormack J16 (8.15.10), RMcKenna J18B (8.32.08) and C Friel (J18B) competed with F McCormack making it through to Final C for a 5th place finish in a very tight race with only 4 seconds separating all 6 competitors. In the Mens 4 heat the J18B crew finish middle of the pack in 7.22.29 and went on to record a time of 7.20.53 finishing 4th in Final A. The Mens J15 4X race saw Col Iognaid A finish in 4th. The Womens J15 4X crew finished a credible 2nd in Final B. In Heat A of the Womens 8 , Col Iognaid J18A finished 3rd with a time 7.17.40 and in the Mens 4X Col Iognaid J18A recorded a time of 6.34.31. In the Mens J15 1x, E Silke finished 3rd in Final D and and E Crawley was 5th in Final A. In the Final race of the day Col Iognaid J18A came second in Final B (6.32.32)

Sadhbh Mannering also coxed NUIGs two successful crews, which included Thomas Hume (past pupil).