May 14, 2022

More success at Castleconnell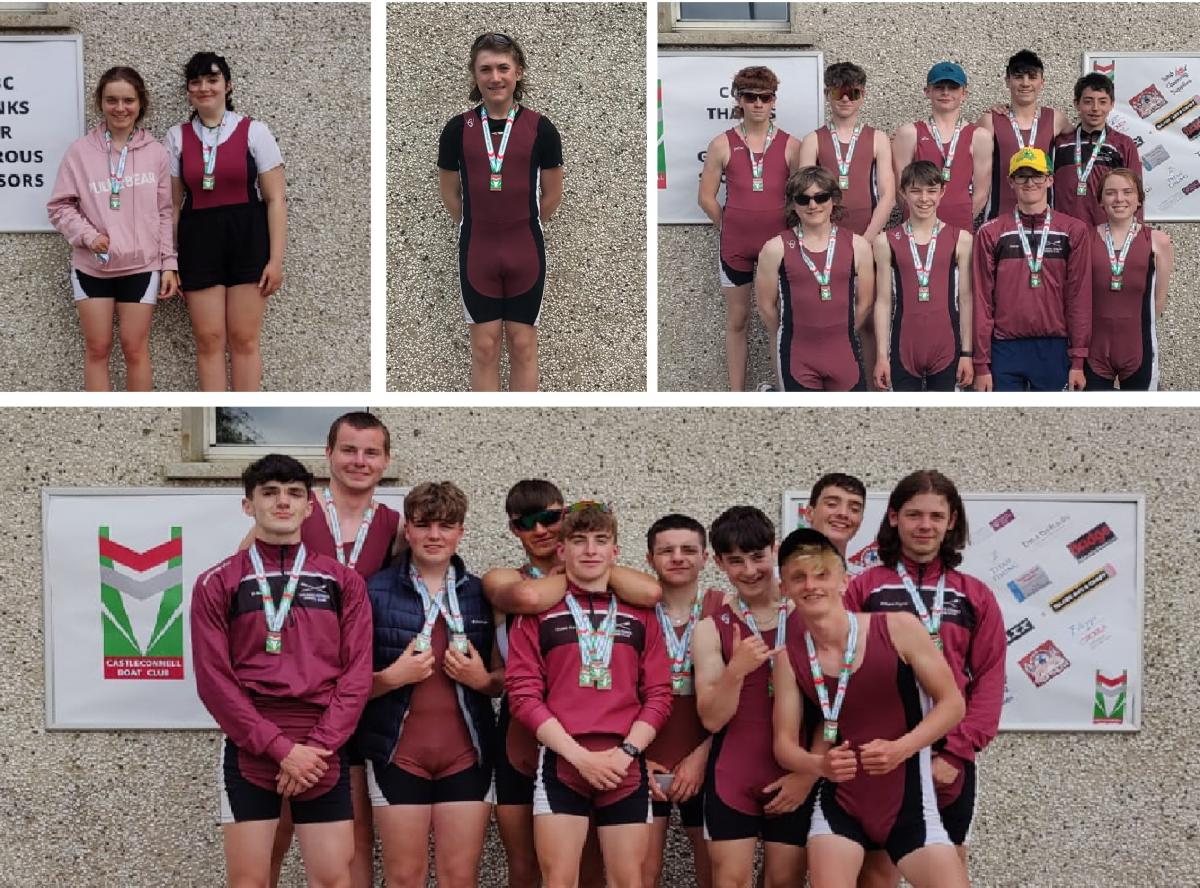 Colaiste Iognaid Rowing Club had a very successful trip to Castleconnell County Limerick on Saturday 14th of May. There were wins for 6 crews and 5 second place finishes.

The Mens J18B 8 crew (Bow - Friel,Cuan; O'Fatharta, Tomas; Flynn, Ethan; Conneely, Cormac; O'Brien, Frank; Kaar, Ygor; McKenna, Robbie; Stk - McCormack, Finin; Cox - McGann, Senan) and Mens J15 8X Crew (Bow - Tighe, Mactire; Small, Darragh; Healy, Tom; Mannion, Jack; Madden, Eoghan; Crawley, James; Egan, Mark; Stk - Schofield, Paul; Cox - Little, Daniel) both won their races.

Col Iognaid A (Bow - O'Brien, Frank; Conneely, Cormac; Bogue, Alex; Stk - Kaar, Ygor; Cox - Friel, Cuan) all rowed well to come home first in the Mens J18B 4 .
In the skulls - Mens J14 1X and Womens J15 1X, Madden, E and Brennan, C came home first in their respective races.

And there was a first place finish for McCarthy,Eva and Brennan,Caoimhe in the Womens J15 2X
Well done to all!