May 28, 2022

Blessington, Co. Wicklow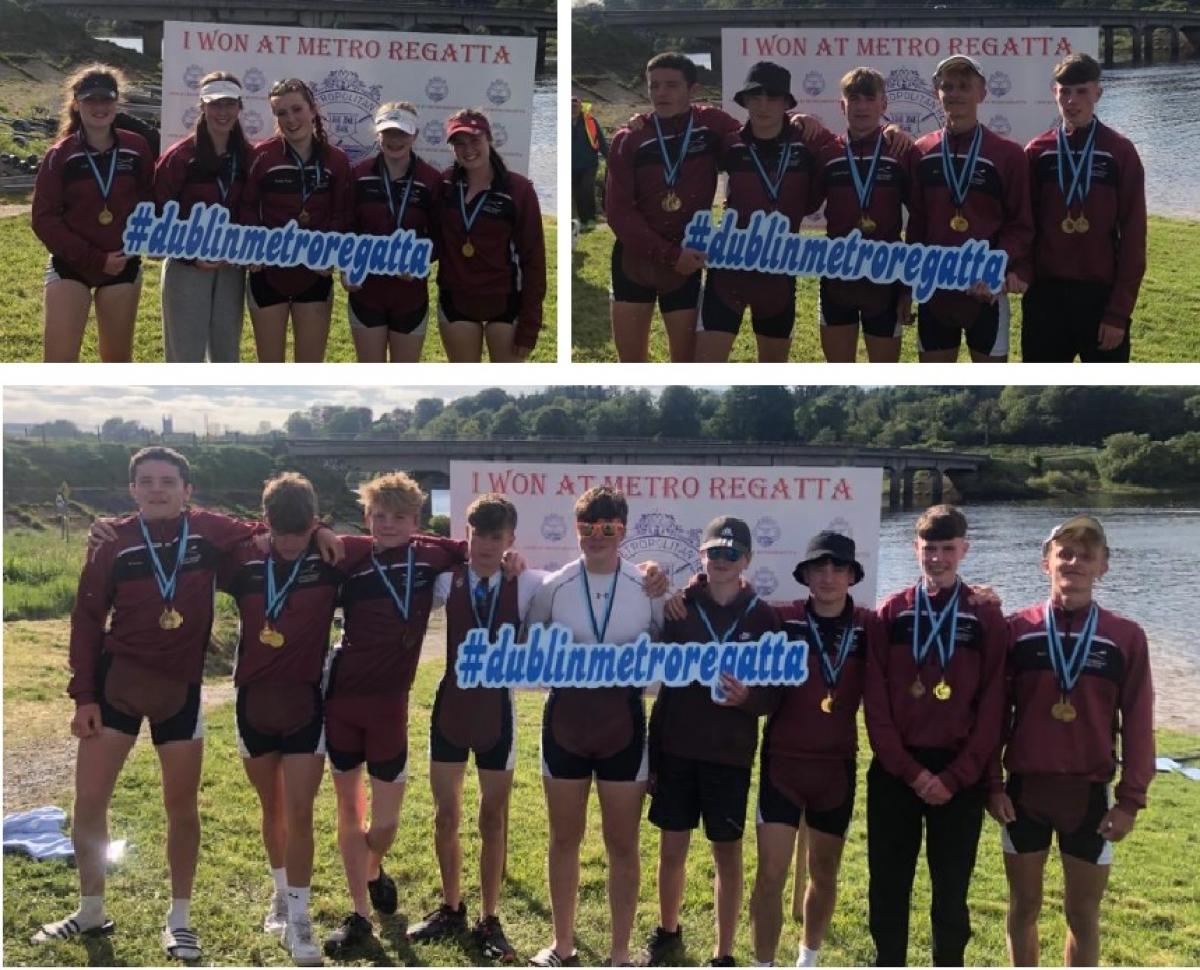 In another great meeting for CIRC, there were a number of successes at the Dublin Metropolitan Regatta

Notably In the Mens J16 8 (Friel,Cuan; McGann,Senan; Lydon,Jamie; O'Malley-Raecke - Karl; Conneely, Cormac; Kaar, Ygor; O'Fatharta, Tomas; McCormack,Finin; Cox Schofield,Paul) and in the Mens J16 4X (Friel,Cuan; McGann,Senan; Conneely, Cormac; Kaar, Ygor; McCormack,Finin) there was first place finishes for the Jes.

In the Womens J18A 4-, a second place finish had to suffice as the Jes crew (Mulry,Ciara; O'Toole,Avril; Madden,Emma; Conneely,Caoimhe) were beaten to the line by Cork. It was a similar story for the Womens J18A 2- pair (Madden,Emma and Conneely, Caoimhe) as the lost out to Commercial. And that trend continued with the Womens J18B 8 (Burke,Chloe; Mannering,Sadbh; Finnerty,Eve; McCarthy,Eva; O'Toole,Avril; Mulry,Ciara; Brennan,Caoimhe; Trench,Anna; Tannian,Emma) also finishing second. Success eventually came in a first place finish for the Womens J18B 4X crew (Bow Conneely,Caoimhe;; McCarthy,Eva; Madden,Emma; Stk Trench,Anna; Cox Tannian,Emma). A third place finish in the Womens J16 4X rounded out a solid performance by all crews on the day.