Jun 04, 2022

Success at home!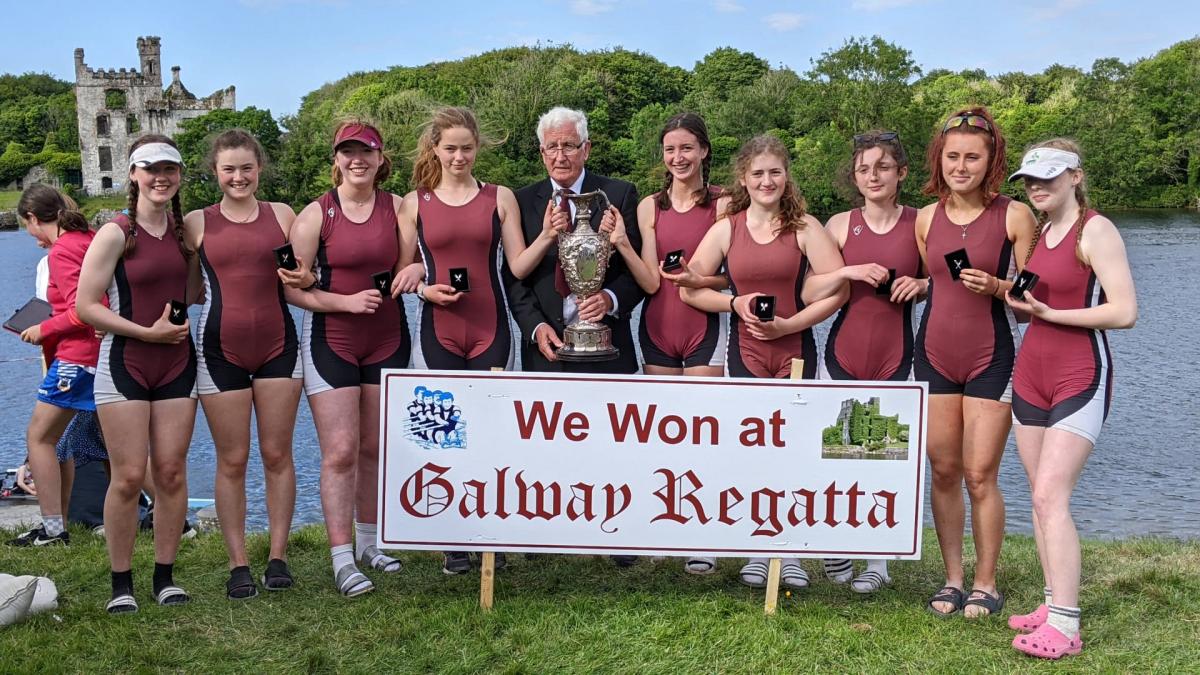 In glorious weather on home turf, the Jes crews once again did themselves proud. With conditions favorable for the day, there was only some light wind to contend with on the course.

The Mens J16 4X (Bow Friel,Cuan; O'Malley-Raecke,Karl; O'Fatharta,Tomas; Stk McCormack,Finin; Cox McGann,Senan) bagged themselves a first beating Athlone A into second place. There was a 2nd for the Mens J18A 8 losing out to St Josephs A and a 3rd for Mens J18A 4. There was also a 2nd for Mens J18A 2- with Bogue, A; McKenna, R; O'Brien, F all competing in the Mens J18A 1X. There was also a second in the Mens J16 8 and the Mens J16 2X

O'Malley-Raecke, K were just pipped in the Mens J16 1X with Col Iognaid, Friel, C; McCormack, F; McGann, S; O'Fatharta, T all competing
Another second was secured in the Mens J15 8X (Bow Egan,Mark; Leahy-Coen,Daniel; Healy,Tom; Mannion,Jack; Madden,Eoghan ; O Conaire,Oisin; Silke,Edward ; Stk Schofield,Paul; Cox Crawley,James) while a third place had to suffice in the Mens J15 4X (Bow Tighe,Mactire ; Small,Darragh; Crawley,James: Schofield,Paul: Cox Silke,Edward) with Col Iognaid B (Leahy-Coen,Daniel ; Downes,Shane; McDonagh,Sam; Egan,Mark; Cox Little,Daniel) competing. Mens J15 2X 4th place for Col Iognaid B (Egan,Mark and Small,Darragh) with Col Iognaid A (Downes,Shane and Crawley,James) competing.

There was a first place for Col Iognaid in the Mens J14 4X (Bow Healy,Tom; McDonagh,Sam; Madden,Eoghan; O Conaire,Oisin; Cox Tighe,Mactire)

In the Womens Club 1 8 Colaiste Iognaid were beaten into a third place by the two GRC crews. In the Womens J18A 8 the Jes boat (Bow Burke,Chloe; Madden,Emma; O'Toole,Avril; Mulry,Ciara; O'Neill,Tara; Mannion,Sadbh; Conneely,Caoimhe; Trench,Anna; Cox Tannian,Emma) returned the favor and beat the GRC Crew.
In the Womens J18A 4- Col Iognaid B were 2nd Col Iognaid A came in 3rd.

In another notable result Col Iognaid A (Anna Trench and Ciara Mulry) came 4th with Col Iognaid B (Chloe Burke and Eva McCarthy) in 5th in the Womens J16 2X in a large field of competitors.