Oct 11, 2022

Photos from an early training session on the corrib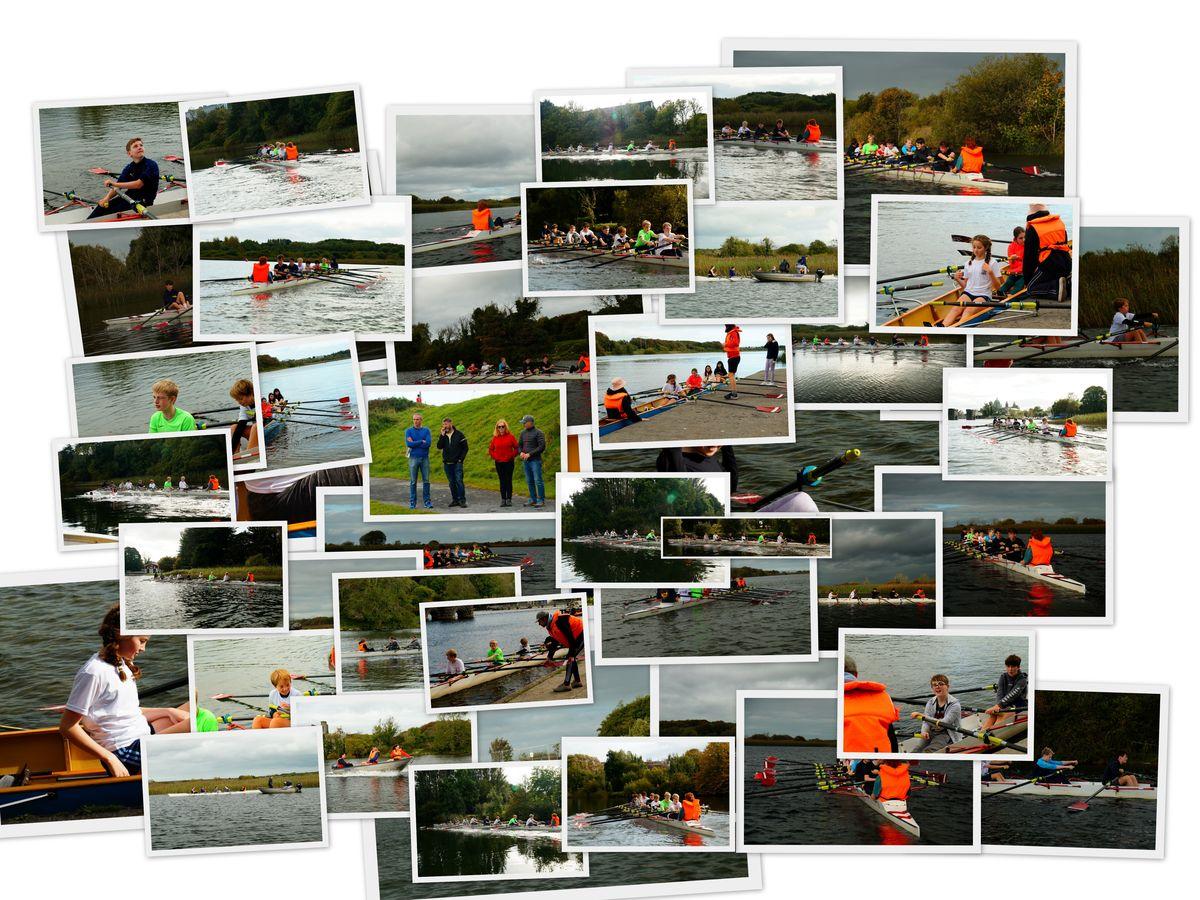 This year's intake of first year students have been taking advantage of the mild weather (so far) to get time on the water at the weekends. Our first years train on Saturdays and Sundays only, overseen by coach Redmond O'Brien, club chairman Noel Hume, and ably assisted by a large team of senior rowers. At least 2 parent volunteers also help out at each training session.
Not many parents get to see what it's happens when they go up-river, so the club chairman asked Evan Ryder, an experienced rowing photographer, to ride along in a launch during the training session on Saturday October 2. While the launch mainly followed 1 boat (an oct), there were still some opportunities to capture other crews. None of these photos were staged. Any smiles are genuine, showing that the rowers do have fun, even though they are working hard on their technique and fitness.
Photographs from club events are put on the club website so that they can be easily browsed by the rowers (and parents). Rowers often want to download photographs of themselves onto their phones and the website's image viewer makes this easy for them to do. Parents - please note: the images on the website are not print quality (they have been resized to download quickly on phones/computers) - so if you are ever looking to print an image, contact Evan (webmaster@circ.ie) as he will probably have the original, high-quality image.