Jan 08, 2018

We are deeply saddened by Kennedy's passing on Monday Jan 8th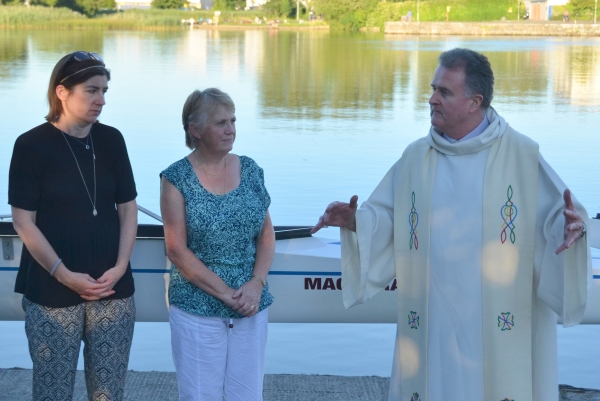 Fr Kennedy O Brien S.J. former highly successful Jes Rower, coach, mentor and Club President passed away peacefully on Sunday night / Monday morning.
Kennedy, who was part of the very successful 1974 crew, later went on to coach many crews and took on the role of club organiser for many years, while he taught at the Jes. He was at the club in recent times to bless our new eight in 2016. Kennedy had been teaching in Gonzaga College in Dublin.
Kennedy is a brother of Redmond and our sympathies are with Kennedy's brothers and sister, their families and the wider Jesuit community.
The funeral arrangements are as follows:
Removal on Friday, 12th January, to Gonzaga College Chapel arriving at 5pm.
Requiem Mass at 10am on Saturday 13th January in Church of the Holy Name, Beechwood Avenue, Ranelagh to Glasnevin Cemetery.
Tea and coffee etc. will be provided for mourners immediately after the Mass in the College Dining Hall at 11.
It is advisable to attend the church early possible on Saturday morning.
May he rest in peace.