Renewal Day, Sunday, July 2nd 
All former Jes Rowers, current rowers, their families and supporters are invited to take part in a Jes Rowing Renewal Day to be held at the Club on Sunday the 2nd July 2017.  All former rowers will be able to renew acquaintance with rowing on the river or at the very least going up the river in  launches. This will be a daylong event starting at 11.00am and all rowing will be in eights to ensure that all of our former rowers can showcase their skills in crew boats.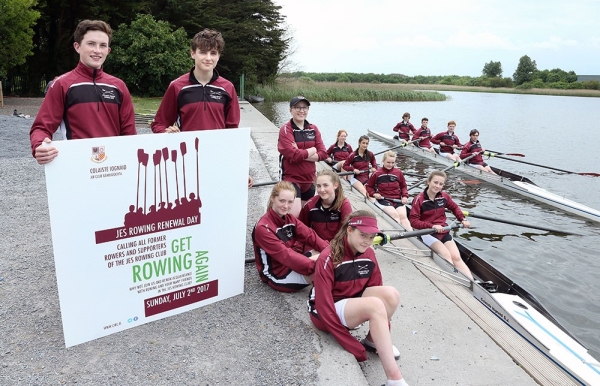 It is intended that rowers from all eras from the fifties onwards will participate and form crews with their contemporaries.  Considerable interest has already been expressed from former rowers and particularly from parents of rowers who have recently taken up social rowing.

Even before the event has taken place former rowers are hoping that this can become an annual gathering and give an opportunity to meet up with their crewmates and revisit  former glories.

Two recently acquired new fours, one coxed and one coxless, will be named and blessed on the day. The Blessing of the Boats will be at 4.00pm.
There will be ongoing catering at the event and all Jes Rowing rowers and supporters are invited.

For those former rowers intending to row with their contemporaries it would be advisable to set a specific time for your squad/crew to meet and go for a row. The club will be borrowing a number of eights from other clubs on the day so no excuses for not getting on the water.

It is hoped that up to twenty eights will take part and photographers  will be on hand to record all crews for posterity.
Be sure to contact us at rowingiognaid@gmail.com if you have any questions. We would be delighted to see you on July 2nd.