May 19, 2018

CIRC's Younger Crews accumulate 5 wins at Castleconnell Sprints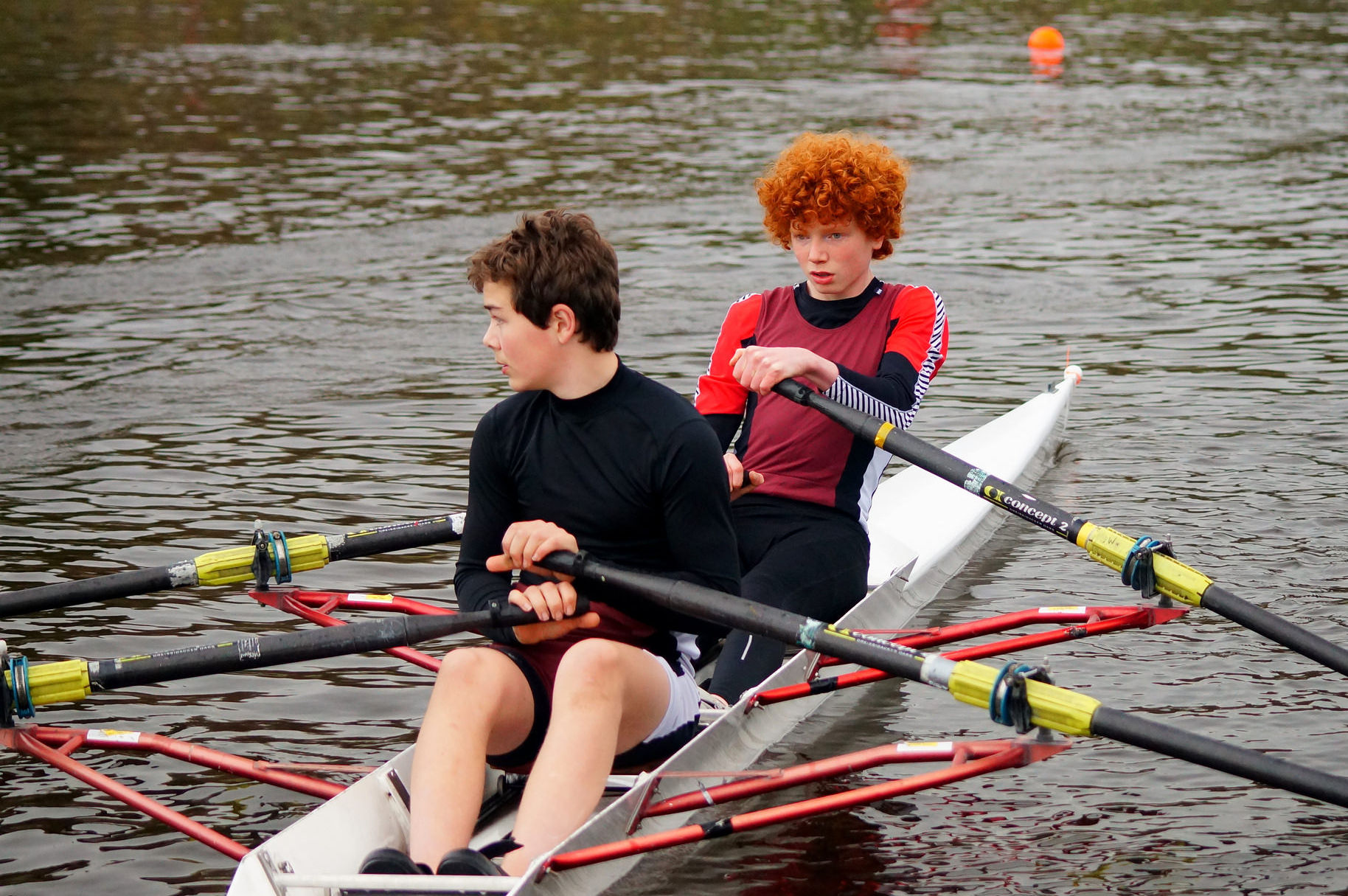 The club's junior crews travelled to Castleconnell at the weekend to compete in the Castleconnell Sprints, a regatta over a 500m course.
A number of strong performances on the day included 1st place for:
Mens J14 4X+ (Ethan Flynn [bow], Noah Finneran, Robert Farrell, Michael Faherty [stroke], Matthew Gordon [cox])
Mens J14 2X (Tom Maye [bow] and Felix O'Neill [stroke]), pictured above
Mens J14 1X (Felix O'Neill)
Mens J14 1X (Tom Maye)
Womens J14 2X (Tara O'Neill [bow] and Rachel Dempsey [stroke])
There were some impressive performances that, unfortunately, didn't result in a medal but show the potential of these younger crews:
Sarah Trench (bow) and Charlotte Conneely (stroke) were a strong 2nd in the Womens J15 double. Sarah also came in 2nd in her J15 single scull final.
Rachel Dempsey, Charlotte Conneely, and Eamonn Gallagher all crossed the line in third place in their single scull finals. So did CIRC's J15 Quad of Tara O'Neill (bow), Sadhbh Mannion, Rachel Dempsey, Charlotte Conneely (stk), and Sarah Trench (cox). And a promising performance by the womens J14 Oct (crewed by Lisa Dooly [bow], Ella O'Flynn, Emma Madden, Alannah Kelly, Pippa Gorey, Anna Flanery, Caoimhe Conneely, Elle Concannon [stk] and Lanah Acton [cox]) also earned them 3rd place.
We're very proud of the performances of all our younger athletes in this event. Unfortunately, we currently have no pictures, from the event, to show.